The Challenge
We were approached by True Coffee to help expand their fairtrade coffee business. When they asked us to develop their new website and e-commerce platform, we knew the web design & SEO project would be complex, challenging and right up our street.
Services:
Web Design, Branding, Marketing, SEO
Tech Stack:
WordPress, WooCommerce, Stripe, PayPal,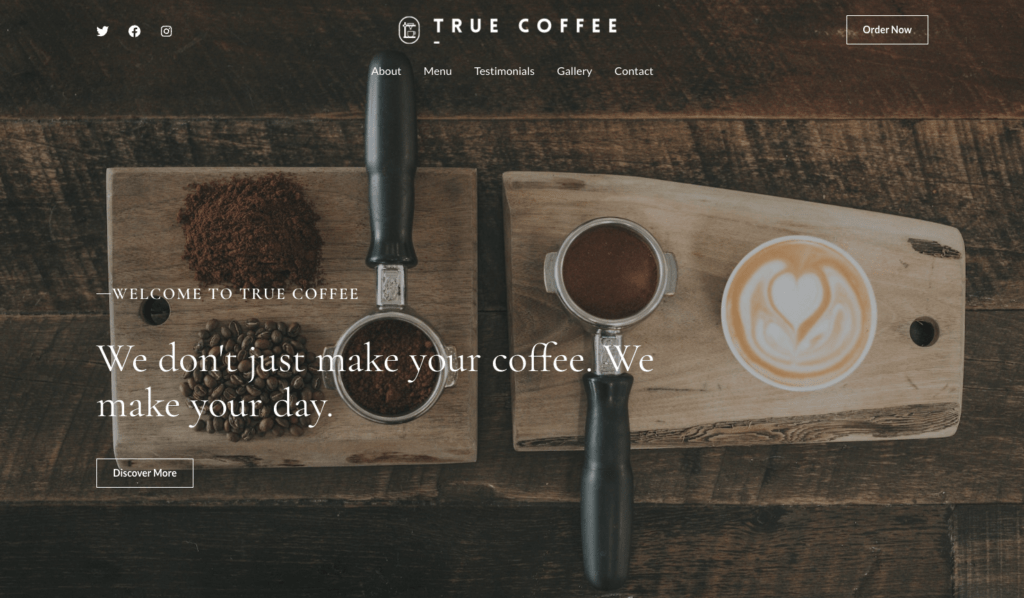 The Brief
The brief was to give the True Coffee team more control over their site and to inject a fresh, natural feel. This was done to encourage more retailers and supermarkets to stock True Coffee products. And, to give customers their first chance to buy products online.
Alongside this, a new website was required that was easy to navigate and would generate new customers. Whilst also maintaining focus on True Coffee's social impact, climate awareness, sustainable mission and values.
The Process
So, we started with a fresh pot to brew up the perfect online presence for one of the best-recognised coffee merchants.
Striking product images accompanied by fun copy were a must, as were in-depth details and specifications of each of the company's lines. We had to get across the personality of the business – friendly, not stuffy – without shirking on the details of what makes their offering a cut above the rest.
It was also vital that we showed the breadth of True Coffee's offering. We also placed an emphasis on the company's coffee shop and customer service. This helped show how the team can add value at all levels for a potential customer.
Throughout the website we included strong calls to action, designed to encourage new enquiries and showcase extended services to existing clients.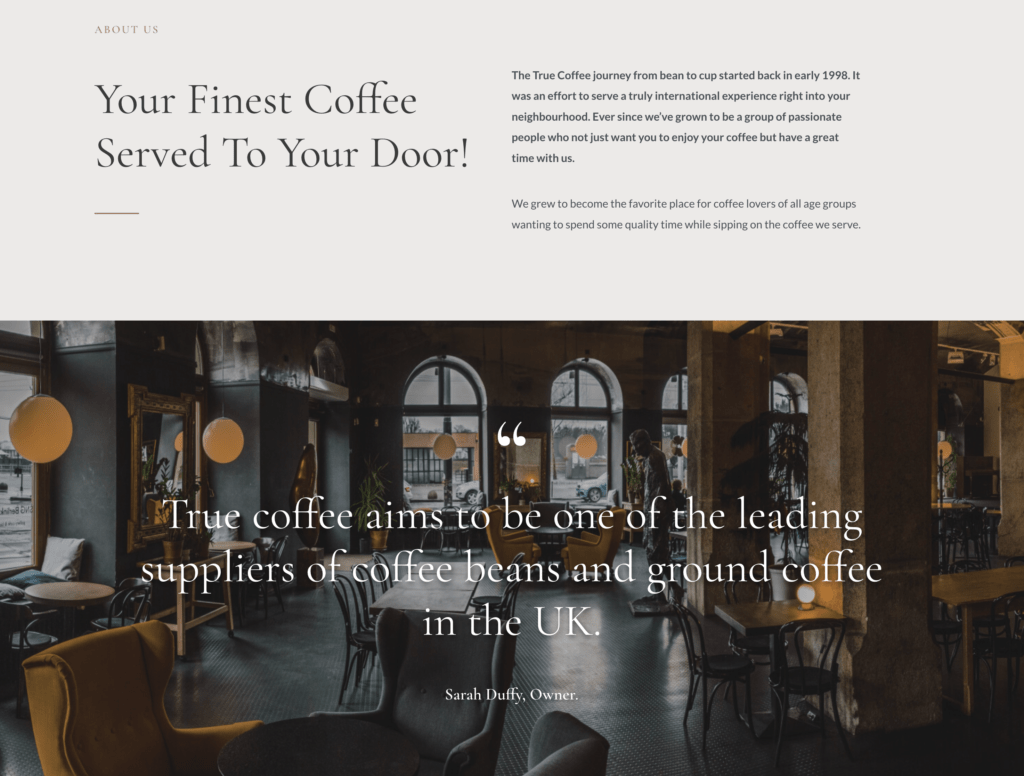 The Solution
Once the web design process was completed, we managed the switch-over between the old site to the new one. This ensured there was no loss of service or loss of traffic, causing the website to slip down search engine rankings. A brand new clear grid system and modular site layout also help users navigate quickly.
And just like that, we'd done it: like the perfect cup of coffee, the website was ready to be served.
Really pleased with my website, both in design and functionality. The team have been excellent and highly professional.

– Sarah Duffy, Owner of True Coffee